2017: A Banner Year for Fire Groove Gear
---
•
November 8th, 2017
•
0 Comments
The Fire Groove Gear booth and fire circle team at LIB 2017
This year our fire dancing gear was shipped to more countries in the world than any other year in our history. We've hosted bigger shows and conducted more hands-on training at festivals than ever before. At most events, we held down a booth to showcase our wares and teach people about flow and fire, while also doing a variety of demonstrational performances throughout the venue. Fire Groove Gear was represented well by world-class performers in mesmerizing performances at Lucidity in Santa Barbara, Envision in Costa Rica and Indonesia's Bali Spirit Festival as our homegrown duet show, Love in the Fire and the flow wizard troupe, West Coast Eclectic.
Fire Groove Gear is present and teaching at dozens of locations every year and festivals are some of our favorite places to flow. Here are just a handful of our favorite festival experiences for 2017.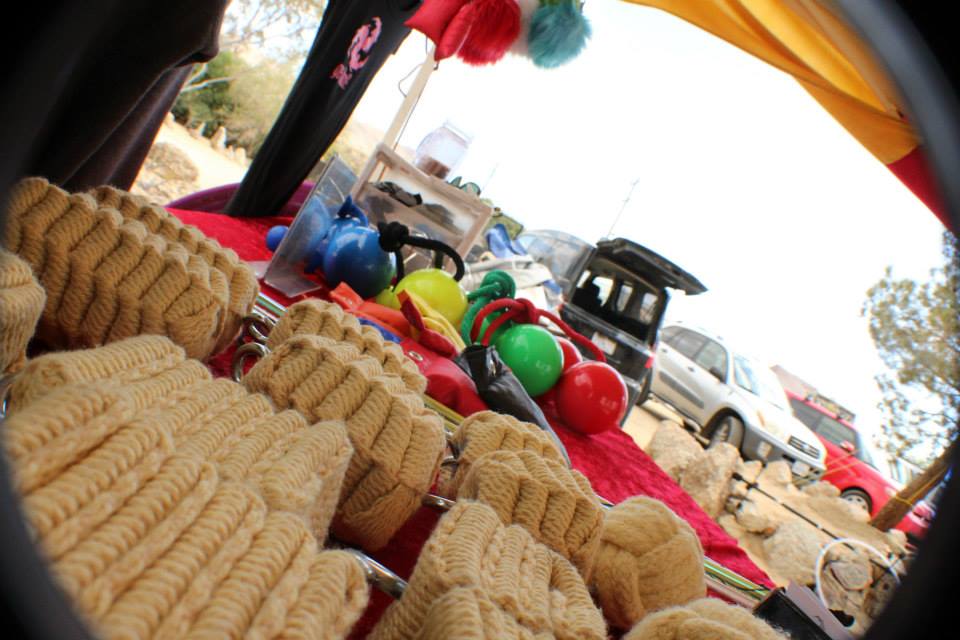 You may have spotted our fresh new flow arts pop-up shop at Ignight Festival in Joshua Tree. It's always one of our favorites because it incorporates fun arts like clowning, yoga and shibari. It's also held right here in on our own backyard in sunny Southern California, near Los Angelos. This year we managed the teacher showcase on Friday Night which included performances by recognizable staff dynamos like Encrico Solriso, Yam Xtli, and so many more!
Klinton Kompton performing as teacher and host in the first open Fire Circle ever established at Lightning in a Bottle Festival.
Photo by Jacob Avanzato
The pop-up shop made another landing at Lightning in a Bottle over Memorial Day Weekend. Fire Groove Gear served up firey flow knowledge, teaching the patrons during the afternoon, then running the fire circle through the early hours of the next day. Our Fire Circle was all inclusive for the second year in a row proving that strong safety practices and expert staff can make a show that is both fantastic and participatory. To reinforce our culture in the fire arts, this year we added opening ceremonies from world-renowned performances and performance troupes.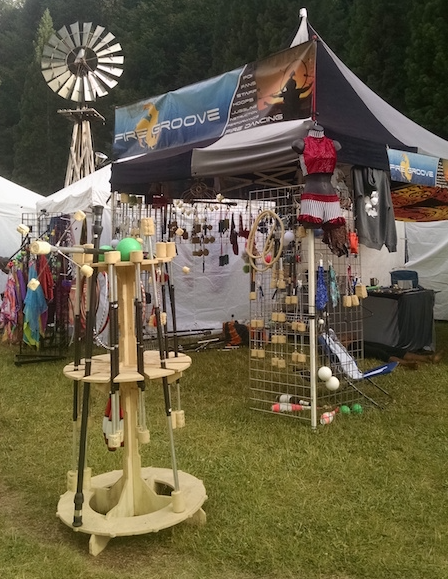 Photo by Lester Mooney
For those in the know in San Francisco, Oakland and Sacramento, Fire Drums is a NorCal staple in flow. Beyond the Bay Area, it's the quintessential flow arts event for Burners. Our pop-up shop offered chill space, so flowmies could hang out. Some decide to use the space to learn. Others teach. That's the thing we love most about Fire Drums -- its authenticity. It's the original fire dance festival, where everyone has experience to share and new knowledge to discover. To us, it's the true roots of the fire dance community.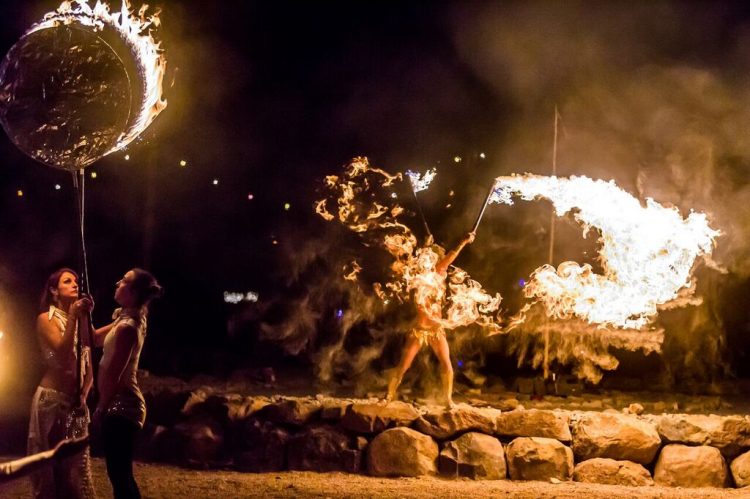 Tammy Firefly of the International Fire Dancers Troupe, lights up the night at the Oregon Eclipse Fire Circle.
Quickly accessible to Portland and Eugene, just outside of Bend, Oregon, Fire Groove Gear managed a crew of 17 outstanding flow artists out at Big Summit Prairie making sure that the Oregon Eclipse Fire Circle was safe for a steady stream of fire dancers each night for six consecutive nights at the event. Set in a serene clearing in the middle of a forest, designed and erected by the fine folks at BamboDNA. It was one of the most magnificent fire circles we have ever seen assembled. Expert professional fire performers showed up. Whole troupes showcased magnificently choreographed routines. We even lit up some first-timers. All told, over 500 fire dancers were served by our team at Oregon Eclipse. A celestial event indeed.
We look forward to seeing you next year at some of these amazing events
The Fire Groove Gear Team